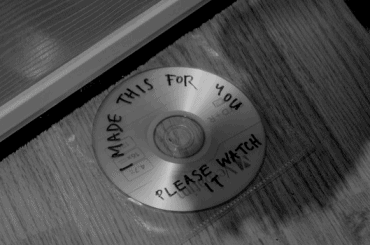 I Made This For You
I Made This For You is a powerful and impactful film telling the story of a man, who previously attempted suicide, contemplate ending his life again.  
Reach out
What makes this film unique is that it's told through the account of his friends and family. Isolating himself from his loved ones, they know that he has reached rock-bottom. In an attempt to reach out, they create a documentary about his life.
Explores a range of themes and issues
This isn't just about suicide and suicide prevention.  The film explores a range of themes and issues such as: depression, the effects of negative past experiences, the battle with high expectations of oneself through to self-worth and value.
Cristian Solimeno
Writer and director Cristian Solimeno also stars in I Made This For You.  Our Business Development Director Tineke Simmons had a chat with Cristian about the film and their shared enthusiasm for mental health awareness.  Furthermore, the need for the conversation to be had about suicide and what we can all do as individuals to better understand and help someone in need of support.
He keeps it real and raw tackling mental health issues and the impact it has on lives in the film. However, this is balanced with a feel-good factor; the power of receiving love and realising your value.
We have always stressed the importance of communication.  This is something that Cristian also agrees with.  It doesn't matter how or what the conversation is. Even as random as talking about feeding visiting squirrels or burning sausages! Just start a conversation to find out how someone is.
World Suicide Prevention Day
The 10th September 2020 marks World Suicide Prevention Day.  In recognition and support of this day, you will be able to watch I Made This For You in full for free.  Whether you've suffered from mental ill health or not; it's a must-see with some themes that might resonate, or at least help you get a better understanding of how an individual can reach their lowest point.
Get in touch
Please get in touch if you would like more information about the film, or if you would like to learn more about how to offer support by becoming a Mental Health First Aider.